11-11-2006, 09:44 PM,
(This post was last modified: 01-19-2007, 02:48 PM by Gordon.)
michal85waw
Junior Member


Posts: 2
Threads: 1
Joined: Nov 2006
Reputation: 0
Table (PACVD cracked?)
Hi I'm a student of Materials Science and Engeeniring, we (me and my group) have to solve problem: Why did table for PACVD cracked? We chekced chemical composition, its made for 99.9% Al with some Fe. Process was led on temperature about 500C, details were nitred, so the atmosphere contains N2, H2, and Ar. Process were led on underpressure. It taked 1 hour. Table was used only once. What else... after usage it looks like a mushroom, but it craked on surfuce, and near the "leg" on the top is a big round and deep fracture, and a lot of smal radiaire cracks. We checked chemical composition of sourface, obviously it contains a lot of nitrogen, and some argon. Could you help us? How does a pressure influence on the temperature of transformation solid-liquid. I though that it could creeps, but where did cracks come from. We also thought about influence of thermal stress between aluminium nitride and aluminium, when the chamber were cooling. A temperature was measureded by a thermocouple and pyrometer.

ps. I apologize for my English

Greetings, Michal from Poland
11-14-2006, 02:20 AM,
Gordon
Administrator

Posts: 1,797
Threads: 70
Joined: Jun 2006
Reputation: 9
RE: Table
Hi Michal
to the Surface Engineering Forum.
I'm no expert in this particular field, but I also suspect creep at this temperature is a factor. Also, with the fact that aluminium nitride rich surface will have very different properties, I can visualise very high stresses being built up. Is the problem confined to the area near the leg(s)? How are the leg(s) attached?
11-18-2006, 04:39 PM,
Gordon
Administrator

Posts: 1,797
Threads: 70
Joined: Jun 2006
Reputation: 9
RE: Table
Hi Michal
Thanks for the photos, it certainly shows the problem better than words.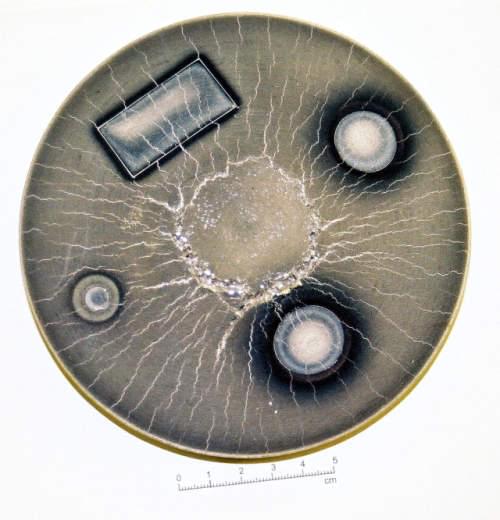 I'm sorry, I got to ask this question, Why was aluminium chosen for this application? Just seems strange to me, although, I have no real practical experience with plasma assisted nitriding and may be missing something.
Users browsing this thread: 1 Guest(s)
---
Powered By
MyBB
, © 2002-2022
MyBB Group
.
© Copyright Gordon England