Our services and products
09-28-2010, 06:58 PM
brazer
Junior Member


Posts: 2
Joined: Jul 2010
Reputation: 0
Our services and products
Hi everyone.
I am Salanevich Anatol. I work in the research laboratory of flame processes of spraying coatings (Minsk, Republic of Belarus). Let me to present developed in the laboratory technological processes (including equipment) of restoration and strengthening for a wide range of parts:
• dust-free grit blasting unit (lower right in the picture);
• grit blasting unit (left in the picture);
• semi-automatic apparatus for flame spraying (upper right in the picture);
• control panel of gases;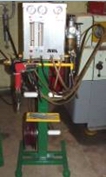 • powder spray gun;
• cord and wire spray gun;
• powder spraying with metal (bronze, nickel alloys and others), ceramic, metal-ceramic, polymer (polyamide, in the picture) and ceramic-polymer (alumina-polyamide) powders from different producers;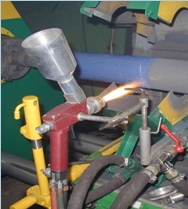 • wire spraying (aluminum, zinc, copper, molybdenum);

• cord spraying (self-fluxing materials, corundum, nickel-aluminum alloy and others materials);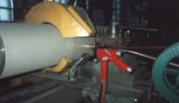 • facing or spraying with further flowing.
If you have any questions or suggestions you can contact with me by email (my e-mail is brazer@tut.by).
With best wishes, Anatol.
P.S.: Sorry for my broken English.
User(s) browsing this thread: 1 Guest(s)
---
Powered By
MyBB
, © 2002-2018
MyBB Group
.
© Copyright Gordon England