HVOF Thermoplastic spray gun
12-04-2013, 09:07 PM
HVOF Thermoplastic spray gun
New Weidman model 2000 w HVOF high production Thermoplastic spray gun. Retro fits to Praxair / Miller Thermal HVOF 3400 - 3410 control console. Gun equipped with 4 to 6 inch diameter spray pattern nozzle, Gun shroud is equipped with shield gas or ray / circumferential forces air cooling used for application to heat sensitive substrates. Includes process spray parameters for applying a wide range of powdered thermoplastic / thermoplastic composite materials. Weidman provides special grade particle size distribution powdered materials designed process application. Spray materials including Polyamide 11 and 12, HDPE, KYNAR [ PVDF], [ DuPont ETFE - TEFZEL and FEP ].
weidmanlarry@gmail.com
Phone: 913-207-2265
12-10-2013, 02:40 AM
(This post was last modified: 12-10-2013 02:52 AM by Larry Weidman.)
RE: HVOF Thermoplastic spray gun
Here are some pictures of the HVOF gun.
Thanks.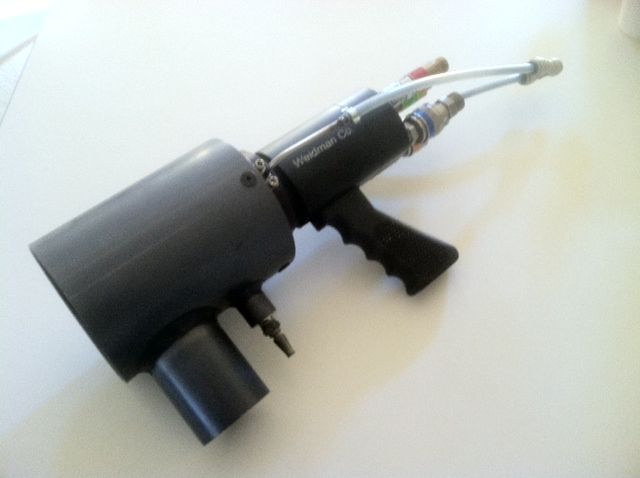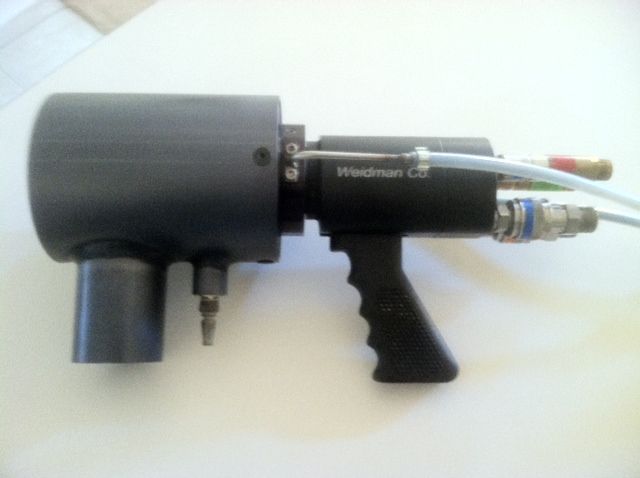 weidmanlarry@gmail.com
Phone: 913-207-2265
[/quote]
---
Here is a section view of the HVOF gun in Solidworks.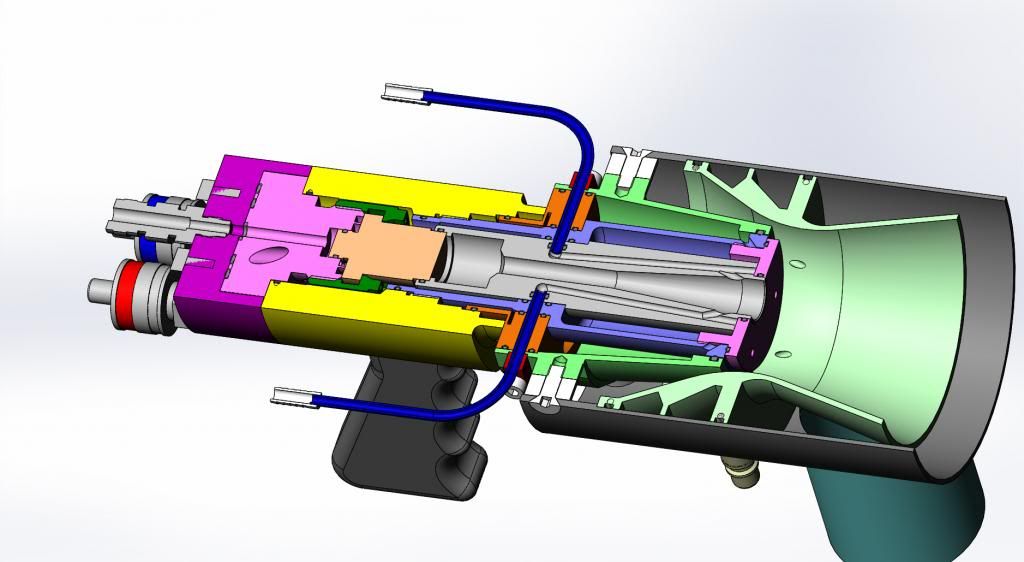 User(s) browsing this thread: 1 Guest(s)
---
Powered By
MyBB
, © 2002-2020
MyBB Group
.
© Copyright Gordon England