Ceramic Coating of Internal Diameters and Small Precision Parts
07-08-2014, 01:07 PM
Refmet
Junior Member


Posts: 2
Joined: Jun 2014
Reputation: 0
Ceramic Coating of Internal Diameters and Small Precision Parts
Reaction Processed Ceramic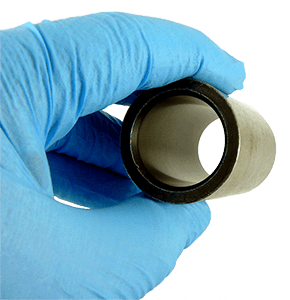 The limiting factors governing thermal spray deposition on internal bores are relatively well documented, and even with specially adapted spray heads it is generally only possible to coat a bore larger than 3½–4″ in diameter and even then there are issues with bonding and internal stresses.
As a company we have developed a technique that enables fully dense chrome based ceramic coatings to be deposited to internal bores from as small as 13mm (½″) in diameter and even possibly smaller, with diameter to length ratios exceeding 1:10 and more.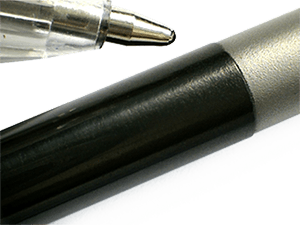 Reaction Processed Ceramic (RPC 24/8) creates smooth, pore-free, fully dense ceramic structures with excellent corrosion and sliding wear resistant properties. The flexibility of the RPC process enables external surfaces of small precision components such as pump shafts to be selectively coated that provides excellent wear resistant 'ceramic bands' that are ideally suited to run seals directly against.
The images showcase a Reaction Processed Ceramic (RPC 24/8) internally coated tube, a small external diameter coated shaft (note the pen size for comparison) and a pore-free fully dense structure as shown in the cross section micrograph. Further information can be found on our website at
www.refmet.com/coatings/rpc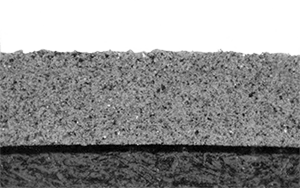 Can anyone suggest or help us in identifying possible applications where such a break-through technology can be used and applied?
---
Refmet Ceramics Ltd




Coatings based on diamond, ceramic, composite structures and solid lubrication films.



+44 114 2577277
www.refmet.com
Possibly Related Threads...
Thread:
Author
Replies:
Views:
Last Post
Coating for cyclone internal surface
Arturas
0
63
12-11-2018
06:58 AM
Last Post: Arturas
Ceramic and metal coating powders
JeanRellier
1
896
09-20-2017
06:06 PM
Last Post: Vadim Verlotski
coating guns on inner wall of small parts
Amanda
10
7,781
04-02-2017
06:18 AM
Last Post: Nesher
TAFA 8830 / 8835 manual & parts list wanted
J!m
3
2,024
02-09-2017
12:36 PM
Last Post: LEN WOOD
Looking for a powder to coat exhust parts
Righter
0
832
11-16-2016
12:41 PM
Last Post: Righter
Drawings of spare parts for different guns
mgbaca
1
943
10-12-2016
10:14 PM
Last Post: plasmajet1990
Metco Wokajet & Tafa JP 5000 Parts
RV_DMG
2
2,051
12-18-2015
08:19 AM
Last Post: RV_DMG
Ceramic Densification of Chrome
Stephen Booth
5
9,926
10-19-2015
12:59 PM
Last Post: sorousheti
Dimension of JP5000 parts for computational purpose
Lalit
0
1,424
06-16-2015
09:52 AM
Last Post: Lalit
How to apply a uniform coat on a cone pulley with 8 different diameters
behzadsaberi
4
2,260
05-18-2015
07:42 PM
Last Post: behzadsaberi
Masking tape for high-heat ceramic coating.
texnicar
1
1,822
04-21-2015
04:09 PM
Last Post: cris1904
HVOF coatings on inside diameters down to 8 cm [split]
SteelDryver
11
11,542
01-14-2015
06:53 AM
Last Post: jack.son
Life of JP 5000 Gun Parts?
RV_DMG
5
3,532
11-14-2014
03:33 PM
Last Post: hvofhamid
Spray on a small hole
Spark
2
1,987
08-13-2014
02:20 PM
Last Post: JustSprayGuy
Problems to coat small spheres with APS
Victor Rubio
9
4,642
03-19-2014
02:45 AM
Last Post: Victor Rubio
User(s) browsing this thread: 1 Guest(s)
---
Powered By
MyBB
, © 2002-2018
MyBB Group
.
© Copyright Gordon England